OUR SERVICES
Whether you have a one-off project, several projects to attend to, or looking for a more long-term setup for your architectural firm or engineering company, we can help you complete them on time and to your requirements.
ARCHITECTURAL
Creativity and Efficiency in One Sleek Package
RipeConcepts offers a wide range of expertise and support services to help complete your designs according to your project timelines and technical requirements, and your design aesthetics.
Improving Your Design Process
We can help you streamline and improve your design process, with our experience and expertise with working on projects using BIM tools. What's more, you'll have the confidence and ease to deliver better quality results to your clients, with the help of a dedicated team assigned to ensure that your projects are delivered on time, and compliant to your design requirements.
Improving Building Design Documentation
As the initiator of your building project, you have the unique position of delivering your vision to your fellow stakeholders in a language that they will all understand: visualization.
That's where we can help. With your dedicated RipeConcepts team, you can:
Deliver architectural designs according to your clients' needs and requirements while remaining focused on achieving your shared vision and goals.
Work with an intelligent and dedicated team and an effortless building design process.
Our architects will help you translate your vision and design to a visual digital canvas. Provide your firm and clients with a visualized review process. They may be able to see your design in 3D and zoom in to the details they want to review. This allows you to share input and review points, helping you create a better, more wholistic, building design.

MECHANICAL, ELECTRICAL AND PLUMBING
Fast-tracking Your MEP Building Systems Design
RipeConcepts provides support solutions and expertise to engineers like you so you can translate your building design fully into the BIM modeling process.
Designing and Building Your MEP
By creating an integrated digital MEP design, you can coordinate with your partners on all aspects of your design—from architects and structural engineers, to interior and detailing. We can help you create that MEP design: our architects are well-versed and experienced with working on Revit and other BIM applications.
Improving Design and Documentation
You'll be able to an MEP design through digital modeling and detailing—with the means to hone in on the tiniest details to make sure everything is where it should be.
Cost Estimation and Workflow Planning
You'll be able to create accurately detailed models to help plan and foresee your costs. This is especially crucial for specific and unique MEP fabrication, and work phases that require specialized expertise and equipment.

Structural Engineering & Design
Design, Collaborate, Create.
Ready to get the experience, expertise and support solutions to help improve your design documentation, minimize design errors, organize and streamline the collaboration between your individual teams, and improve execution on site? You've come to the right place.
RipeConcepts can help you through two delivery options: dedicated leased staff or one-off (short-term) projects.
OUR WORK
Revit Construction Documents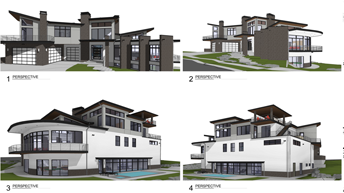 Rendering
MEP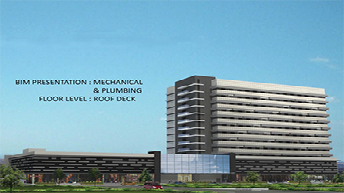 Panoramic 360 View

Click - drag photo to look around